GEKA has 100 years' experience manufacturing hydraulic shears and punching machines. Over the course of this period of time, our in-house technical department has developed different machinery models to fulfill the needs that have arisen in the industrial market, as well as adapted models to new functionalities. One of the models that has changed the least over time is the PP50 portable punching machine, an incredibly useful machine that is easy to operate and continues to be a sales icon at GEKA.
Portable Punching Machine with Rim and Corner Marker.
Although the PP50 portable punching machine is the smallest in the Geka family and has changed very little over the years, we recently added a new functionality, rim and corner marking, making it even more essential for any mechanic's workshop, boiler workshop, or metal structure construction company. The punching capacity of this PP50, with punching power of 500 kN, reaches 27 mm in diameter with the standard machine and up to 40 mm in diameter when equipped with the optional large diameter punching equipment.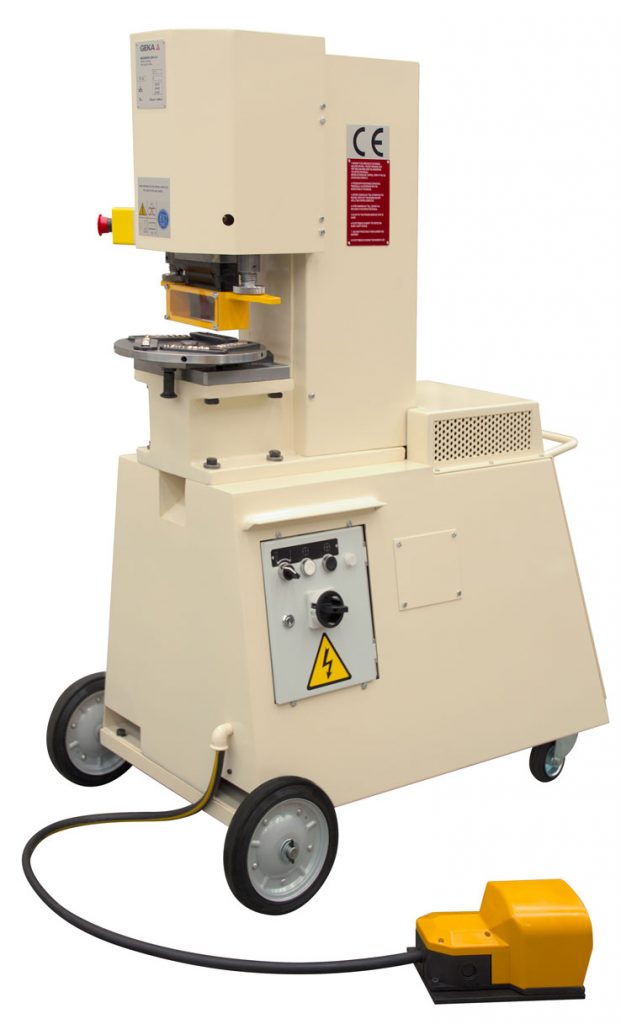 PP50 Portable Punching Machine Models
There are two models of the PP50 portable punching machine. The operations that can be performed with each model differ.
Model G
The Model G has a table with T channels for assembling self-stripping tools
Model P
The model P is offered with the optional equipment so that, in addition to a punching machine, it can be used as a portable rim and steel structure marker. This marker has a circular base where you can select 5 different references with up to 6 characters each. Each letter and symbol can be easily replaced by hand with any of the 30 characters available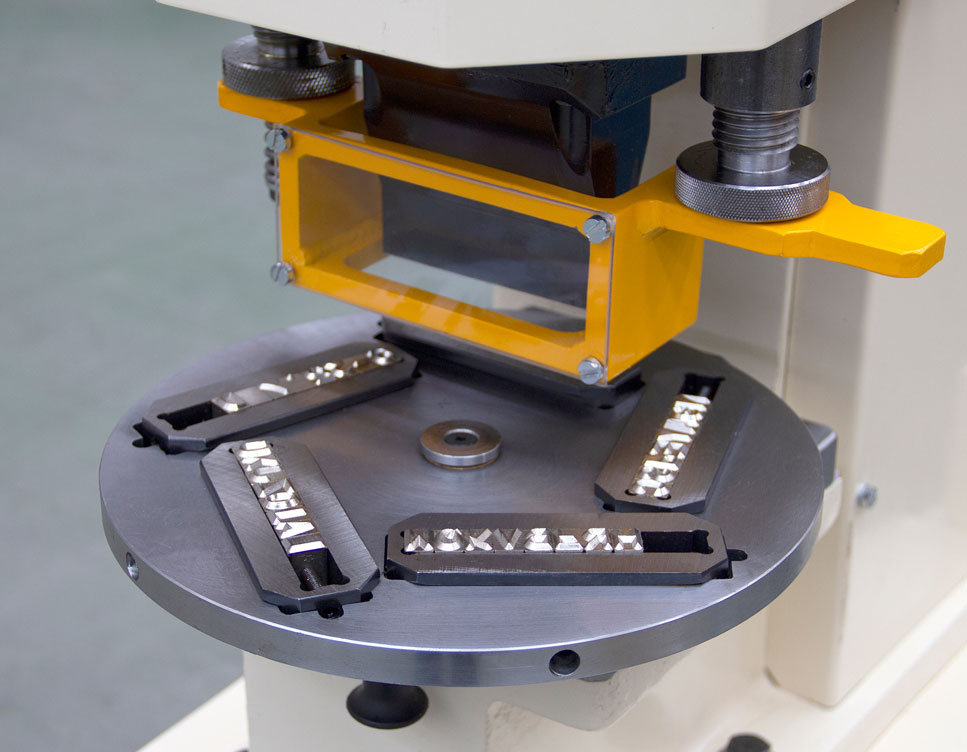 With the Model G weighing 355 kg and the Model P weighing 415 kg, these models are equipped with resistant wheels and an integrated pull knob making the machine very portable. This allows you to bring the punching machine/marker wherever you need it, without having to move parts from one place to another within the workshop, job site, or factory. Of course, despite its small size, this machine also boasts the reliability and durability of all other GEKA machines.